Shows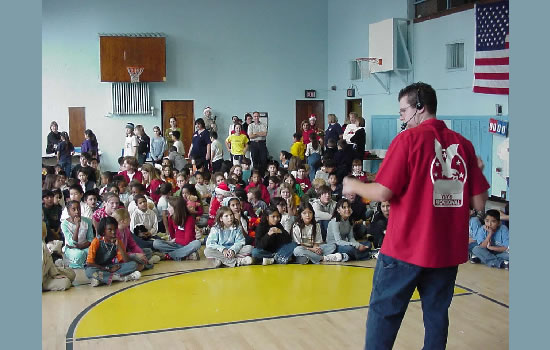 My shows are very flexible, and can be tailored for corporate events, birthday parties, school and library shows, or pure entertainment for all ages. I can also work in a theme with the show in order to harmonize it with teambuilding or training sessions. Shows typically include include demonstrations of both one and two handed yo-yo play, diablo (Chinese Yo-Yo) and juggling.
The show can be tailored to any group from about age 6 to adults. I perform in formal stage settings, or informal "walk arounds." Generally, they run about 30 minutes - but I can make them last longer. If you desire, I can also instruct groups on how to yo-yo.
Please CONTACT US for more information regarding performance prices and available dates..